MULTIMEDIA
Stealing Heaven SlideShow - over 200 images from the entire movie with text that tells the tale. (Added to this site on 26-DEC-1998)
Abelard meets Heloise on the street
outside her Uncle's lodgings: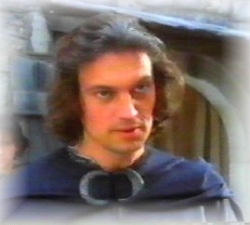 "Click on thumbnail to view larger pic of lyrics. The following are MPEG Layer-3 .wav (audio) files of as Abelard (Derek de Lint) singing "Sealed With a Kiss" - click on lyrics to download and listen to the audio version (you may have to crank up your speaker volume way up to hear them.)
"At last releasing from sorrow increasing and
travel unceasing I'll consumate bliss" (29K)
"Sealed with a kiss, Sealed with a kiss. Sealed with a kiss.
Oh, at the end of my dreams could be this." (39K)
Abelard singing: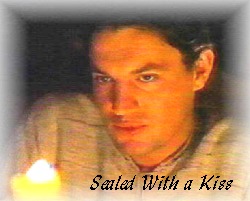 Abelard looking lustily down the table at dinnertime: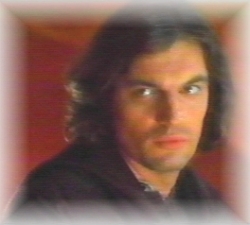 Abelard tells Heloise that a kiss at
Christmas is practically the law: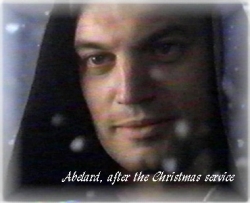 Right before their first kiss, in front of the fire place: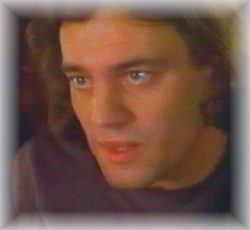 Abelard and Heloise' first intimate encounter:
(and no, I am not going to show you the whole pic!)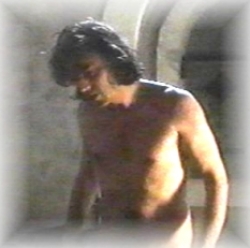 MPEG Layer-3 WAV (audio) file:
"You smell like incense, like a church" (14KB)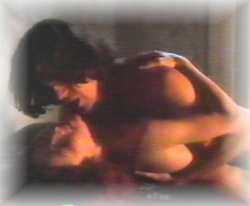 See the SLIDE SHOW for lots more pics!
Design, graphics and compilation of info © 1997-2003 Clair