join the fanlisting

For more film credits and info about the film and true-life story, please visit the STEALING HEAVEN fansite which includes the following:
Photos, sound files and SLIDESHOW (200+ pics) of the entire movie, includes captions!
Professional and Fans'
reviews of the film
The True Story
of Abelard and Heloise
A plethora of links (Abelards' writings, books about them, etc.)
Want a copy of the film?
See videos up for auction.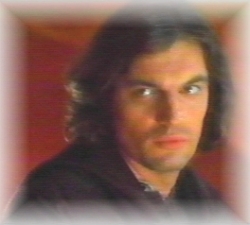 Derek de Lint as Abelard
Country: Yugoslavia
Language: English
115 Minutes version - Not Rated (Director's Cut)
108 Minutes version - Rated R
Directed by Clive Donner
Based on the novel by Marion Meade
Cast:
Derek de Lint - Peter (Pierre) Abelard
Kim Thomson - Heloise
Denholm Elliott - Fulbert (Heloise' uncle)
Patsy Byrne - Agnes
Kenneth Cranham - Suger
Mark Jax - Jourdain (student friend of Abelard & Heloise)
Rachel Kempson - Prioress
Angela Pleasence - Sister Cecilia
Cassie Stuart - Petronilla
Timothy "Tim" Watson - François
Photos are copyrighted by the respective owner(s) of STEALING HEAVEN